The legal system is one of the key functions of a country. Lawyers and legal workers are some of the most important professions in the modern world. They assist and solve legal disputes and they get well compensated for it. The system is quite confusing and that is why legal workers are in such high demand.
Many people are fascinated with law so they choose to get their education in that field. With or without an undergraduate degree in law, you might be interested in getting some form of higher education qualifications in this area such as the LLM.
This article contains essential information in the form of an LLM guide for anyone who wants to get the degree, such as:
What Is An LLM Degree?
LLM stands for Masters of Laws or Legum Magister in Latin
The LLM is a prestigious qualification recognized throughout the world. It provides advanced training and specialization for specific branches of the legal system, such as:
Family Law
Criminal Law
International or Comparative Law
Human Rights Law
International Environmental Law
Intellectual Property
Taxation
Economic or Corporate Law
The students choose one specialization amongst the many available ones and are immersed in in-depth study. The Masters Degree in Law gives students an advantage in getting hired from law firms since it sends a message that they are specialized. Many law firms actually seek to hire candidates who have an LLM degree because there is an advantage to the expert knowledge.
However, you do not need the LLM to become a lawyer or practice law. Many law graduates do not seek to do an LLM because it is not required.
The main requirements to practice law differ from states and countries, but these can be the general ones:
completing the undergraduate law degree
completing the JD or Juris Doctor degree
passing the state or national bar exam
Most Master of Laws degrees are taught or course based degrees, but depending on the curriculum they can also have research elements. Some programs have required or core courses, while others allow their students to choose the courses they want to take based on their area of interest.
Generally speaking, most LLM programs will require that students have a previous background in law, either a Bachelors of Law or a JD. However, some might be more lenient in this criterion and allow students with no academic legal background to enroll. These students will usually have work experience in the legal system or have a previous degree in a field related to law.
The LLM degree is a law degree, but it can be used in other fields as well. Students might choose to get the LLM so they can have the knowledge or specialization to combine it with their existing field, such as business.
Another reason to do an LLM degree without wanting to work in the legal system is to have additional knowledge which can help in getting promoted.
LLM vs JD
The law terminology is quite confusing so you might be wondering what the difference between an LLM and a JD is. They are actually completely different degrees.
Juris Doctoris (JD)
The JD or Juris Doctor is the graduate professional law degree in countries such as the US, Canada, Australia and some others. The combination of a Bachelor's Degree in Law, the JD, and the bar exam gives enough qualifications for someone to become a practicing lawyer.
The JD is a three year program
To be admitted for a JD, you will need to take the LSAT test
Master of Laws (LLM)
The LLM does not qualify its holders to practice law, but only provides specialized knowledge in a particular field.
LLM does not require the LSAT test
LLM degree is much shorter and less intense
What Are The Benefits Of An LLM?
After getting the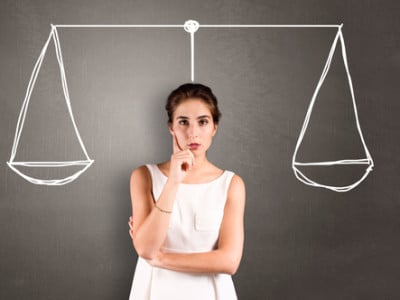 ir undergraduate or graduate degrees in law, students might wonder why they should get an LLM degree. The LLM degree might not be enough to make you a practicing lawyer, but it has several benefits:
Advancements in career
Some of the best law firms hire those who besides their practicing or professional law degrees also have an LLM. This means that if you want to climb the legal corporate ladder, you would benefit quite a lot from an LLM degree.
Specialization
As mentioned, the LLM gives attorneys or lawyers the opportunity to study a legal subject in depth. The specialization helps you advance in your career and opens many doors for the LLM degree holders.
Networking
During your LLM studies you will be in the same classes with highly qualified lawyers and legal specialists. You can use it to make connections with them which you can take advantage of later to get new jobs and get promoted.
Academic Career
If you are interested in becoming involved in teaching or academic research within the legal field, then the LLM is the perfect degree to get. It can pave the way for other more advanced degrees such as a PhD.
What Is The Format Of The LLM Degree?
LLM degrees do not have any particularly unique format of study. In this regard they are quite similar to the format of the Master of Arts or Master of Science degrees.
The LLM is taught in courses or modules, with each course having a particular purpose to advancing the knowledge of the student.
Courses are organized so that they contain:
Lectures
Seminars
Workshops
Projects
Case studies
Examinations
Students are required to complete their assignments, attend classes, and complete assignments in order to be successful. As part of the degree, students also have to do a thesis or dissertation to qualify for graduation.
The thesis will be a research project which focuses on the specific area of study that the student is getting their LLM in. This can be done by for example using different case studies, conducting comparative research, and so on. Each student will have e mentor to guide them throughout the process and at the end they will be required to present their thesis in front of professors and legal experts of the field.
What are the Types of LLM?
Just like other degrees, universities offering LLM degrees have had to adapt to different needs and requirements of their students. That is why there are now a few different types of LLMs:
Full time LLM
The full time LLM is an intensive program which engages students constantly with assignments and projects. They take the required amount of credits necessary to qualify as full time students and are advised to not have any other obligations such as work to be able to finish their studies successfully.
This is the recommended type of LLM for most students because they get the whole law school experience and they can take advantage of networking opportunities.
Part Time LLM
The part time LLM is longer than the full time LLM and is designed for students who have other obligations such as work or family. Because of this, the classes for the part time LLM are held on weekends or evenings and students take half the amount of full time credits.
The part time LLM gives students the chance to immediately apply what they are learning in their current work and spread out the cost of tuition over several semesters.
Online LLM
The online LLM is designed for those who are unable to relocate to a new place to complete their LLM. The studies are conducted in a virtual platform with pre-recorded or live lecture sessions. Students have to watch those lectures and then participate in the online discussions as well as complete their assignments.
The online LLM as with other online degrees, is becoming an increasingly popular choice for most professionals.
Executive LLM
The Executive LLM degree takes the traditional LLM to a new level. It is designed for professionals who have years of experience in the legal system. This type of LLM has more advanced courses and specializations which the experienced lawyers need to further succeed in their careers.
Many Executive LLM degrees are all online, but some might require a few visits on campus for intensive lectures.
Blended LLM
The blended LLM degree was designed to combine on campus and online or distance learning. Half of the program is conducted online and there are scheduled mandatory lectures on campus.
This gives working professionals the opportunity to plan beforehand to travel and attend the lectures and workshops.
Specializations
LLM degree students have the possibility of doing a general LLM or a specialized LLM. Since the demand for specialized LLMs has increased, universities are offering more and more choices.
The specializations are picked by students at the beginning of their LLM so that they can tailor their study plans and take courses based on them.
How Long Does It Take To Get An LLM?
Most LLM studies, especially the full time LLM degrees take one year to get. This year is comprised of two intense semesters and then students have the summer to do their dissertations or thesis.
However, sometimes even full time studies take more than a year. This happens when the student is taking additional courses or combining their LLM with another degree. Some research LLMs could also take longer to complete.
The part time or distance learning LLM degrees though take longer, sometimes up to two years, but no more than three years. Most universities have a maximum time of how long it should take students to get their LLM degrees and it is usually three years.
What Are The Requirements For An LLM?
Students applying for the LLM should know that there are a few qualifications that are necessary to be considered for acceptance into the law school of their choice. These qualifications are:
As mentioned, most LLM programs require students to have a previous background and degree in law, either a Bachelor of Law or a JD. This requirement is stricter in the US, while in the UK and Europe there might be more leniencies. Some students might be allowed to take introductory courses to make up for their lack of previous academic qualifications
Most LLM degrees are conducted in English, so for international students it is of utmost importance to be able to speak English fluently. Legal language is quite complicated so universities want to make sure that students have the skills that they need to be able to succeed.
To demonstrate language proficiency, students might be asked to submit TOEFL or IELTS scores and they need to be above the university's threshold.
Work or research experience
Even though they are not listed as strict requirements, most LLM programs will admit students who have some work or research experience. Some programs will actually not accept students straight out of law school, either with a Bachelor of Laws or a JD.
This is because the LLM will further specialize students in their legal area of interest, and most programs want students to have some idea of what they want to do based on their previous experience.
Document Requirements For An LLM
Besides the initial qualifications that you need if you plan to apply for an LLM degree, you will also need to submit some documents. These documents will make sure that your application is complete and that you won't be rejected because of them.
Each university has their own set of necessary documents, but in general, most programs will require these:
University application form
Law school transcript
Letter of recommendation
Personal essay and/or writing sample
Curriculum Vitae (CV) or Resume
English language test scores (if English is not your first language)
Financial aid form (if you are applying for financial aid or scholarships)
These documents do not guarantee that you will be accepted, but the more detailed and the better they are, the higher are you chances of being admitted. Because they are so important, you should begin the application process as early as a year before you plan to start your studies.
Most LLM programs accept programs a year before so you should contact them and ask when and in what form do they need the documents to be in. You might even try to apply early because of "early admissions" periods which can give you some discounts for the program.
In addition to the qualifications and documents, you might also be asked to pay an application fee of up to $100 or more depending on the university. This is a mandatory, non-refundable fee even if you do not get admitted. You might also have extra costs to ship documents if hard copies are requested.
Where To Get An LLM?
LLM degrees are highly common across the world and are becoming more and more popular. The LLM originated in English speaking countries such as the US, UK, Canada, Australia, and New Zealand. From then it spread throughout Europe and Asia.
Because there might be different systems and methodologies, the LLM could have a different names in Europe and Asia than in other English speaking countries. However, there is no one country which can be said to have superior methodologies in giving the LLM degree.
The LLM degree conveys a lot of transferrable skills, so you can apply it in any country you want to. It does not necessarily focus on specific judicial or legal facts that are specific to one place, but more of a general knowledge on a certain topic which can be applied anywhere.
That is why a lot of people with LLM degrees can go work and apply their knowledge in different developed and developing countries.