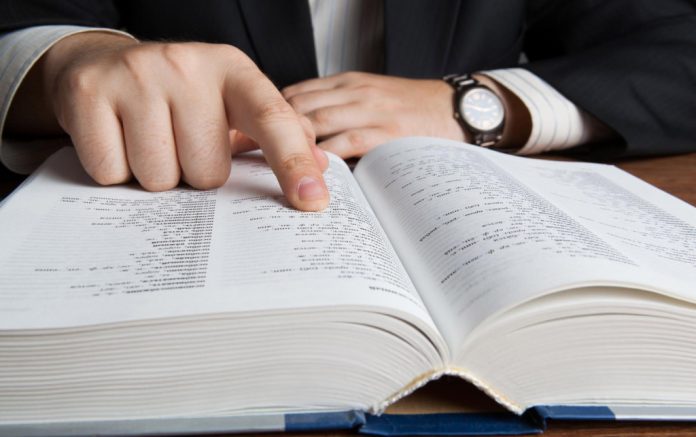 You've embarked on your journey towards obtaining a master's degree in an English speaking country. You've gone through the schools and the requirements, and you have most likely noticed that there are certain patterns to them. There is a certain way about getting into grad school. Most grad schools want you to prove that you can speak English.
The requirement to prove your English proficiency should not come as a surprise. As an international student, you must prove to the school that you are capable of attending class and doing your assignments in English.
There are many ways to prove such a proficiency, but the most popular one is through standardized tests. If you are aiming to complete your master's degree in the U.S or U.K, the two tests that are required interchangeably are the TOEFL or the IELTS. This article will go through the details of the TOEFL, what it is, and how to prepare for it.
What Is The TOEFL?
TOEFL stands for Test of English as a Foreign Language and is the most popular standardized test of English proficiency. It is taken by more than 27 million people all over the world who want to test their knowledge of the language.
The TOEFL is taken for various reasons, including:
Education at the high school, undergraduate, and graduate level
To qualify for certain scholarships
For employment purposes in the U.S or the U.K
For getting a visa or residence in English speaking countries
The TOEFL is created and administered by the Educational Testing Service (ETS). This organization also makes and gives other standardized tests such as the GRE.
What Are The Types Of TOEFL?
There are generally two types of TOEFL tests:
Internet Based Test (iBT)
Paper Based Test (PBT)
Since technology has progressed so much, the iBT is more widely used and has almost entirely substituted the PBT. So if the university you want to go to requires TOEFL scores, they are most likely referring to the iBT. There are more test centers for this type and it is easier to administer.
You will have to take the PBT only if you are from a country with unreliable internet connection. This means that the test centers would have problems with connection, so they decide to administer the PBT. The PBT is more costly, but in that case it would be more accurate.
Where To Take The TOEFL And How Much Does It Cost?
Since so many people take the TOEFL all around the world, the ETS has made it a mission to make the test available to anyone who needs to take it. That is why, the TOEFL is available in 165 countries with around 4,500 TOEFL testing centers worldwide. This means that wherever you are, there will be a test center near you where you can take the test. To check where the nearest test centers for you are, visit the ETS TOEFL website.
If you are starting your journey to take the TOEFL test, you must also be aware that there is a certain fee associated with it. At the end of the day, ETS is a profit making organization and they need to make money from this test. Because of this, the TOEFL fees are between $165 to $255, depending on the country you are from. You will need to pay the fee before you can take the test, and if you for some reason do not show up on the test day, you will not be reimbursed for this fee. It is non-refundable.
What Is The Structure Of The iBT TOEFL Test?
Most people will end up taking the iBT test, so in order to prepare for it, it's best to know as much about it as possible. This includes the time, structure, and number of questions.
The iBT TOEFL test takes 4 hours to complete. This is a long standardized test, which does not only test your knowledge of English, but also your endurance. You have to stay alert throughout the whole test, or you will make unnecessary mistakes.
The test has four parts, each one measuring a different type of skill in the English language.
Reading
The reading section tests your ability to read and understand written text in English. It will show you different articles and textbook reading material which you will read and then answer questions about it. Questions will revolve around the meaning of the entire text, the meaning of a paragraph or sentence, or what a certain word means in the context of that text.
The reading section takes 60 to 80 minutes to complete and has around 3 to 4 passages or text. The reason that this might vary, is that ETS includes an extra assignment in either the reading or the listening section which will not be scored. This extra passage is just for ETS to see whether it is appropriate for the format of the test and how test takers respond to it. However, you will not be able to know which passage will not be scored, so do not waste time trying to figure it out.
The section has 70 questions in total, with each passage having 12 to 14 questions.
Listening
The listening section tests your ability to listen and understand lectures and conversations in English. You will have to listen to the audio for a few minutes and then answer questions about it. The questions will be on the meaning of the whole audio or certain parts of it. You will have to listen to 4 to 6 lectures and 2 to 3 conversations.
The listening section takes 60 to 90 minutes to complete and has 34 to 51 questions. Each piece of audio has 5 to 6 questions on it.
Speaking
All sections of the TOEFL have pretty self-explanatory titles. So if you guessed that you will have to speak during the speaking section, then you are right. This section will last for about 20 minutes and you will get topics for which you need to speak about.
You will get 2 topics which require you to express your opinion on an issue or talk about some experience you have had. In addition, you will also get 4 topics which will have either a reading passage or a lecture/conversation and then will ask you to talk about what you just read or listened. So in total, the speaking section has 6 questions.
Before you are asked to speak on the microphone, you will have 30 seconds to 1 minute to prepare what you will talk about. You can use this time to jot down some notes on your scratch paper or just think about organizing your thoughts.
For some people, the speaking section is particularly challenging since you will be in the same room with other test takers who will most likely be doing the speaking section at the same time as you. This means that you will have a room full of people trying their best to talk well in English into a microphone and this can make it more difficult to collect your thoughts. Try to concentrate and focus on your own assignment by tuning out the rest of the noise.
Writing
The writing section asks you to write two essays with 500 or less words. One essay will be on a topic which requires you to express your opinion, and the other based on something you will read or listen to. The whole section will be 50 minutes long, so you will have to write fast to be able to complete this section.
Between the listening and the speaking section, test takers will get a break of 20 minutes, where they can relax and eat something. Other than that, there are no other breaks for the entire duration of the test.
What Is The Structure Of The PBT TOEFL Test?
The PBT test has a similar structure, but might differ on the time and number of questions. It lacks the speaking section, which is replaced by the structure and written expression section. The structure is as follows:
Listening section with 3 questions which lasts 30 to 40 minutes.
Structure and written expression with 15 questions on sentence completion and 25 questions where you will need to identify the errors in the sentence. This section lasts 25 minutes.
Reading section with 50 questions on various passages which you need to answer in 50 minutes.
Writing section where you will write one essay for 30 minutes.
How Is The TOEFL Test Scored?
The TOEFL test has a score of 0 to 120 points. Both the iBT and PBT have 4 sections, so each section has a total of 30 points. What score you get depends on how many questions you got correct for the reading and the listening section. Your speaking and writing sections are evaluated by a computer and a human evaluator.
You will get your scores two to three weeks after you complete your test. Since to register for the test, you open an account with ETS, you will get the score report in your account and sent to you via email. The report you get in your email is not meant to be sent to universities. Admissions boards will ask you to send it to them through ETS to avoid score manipulation. So you will enter the name and address of the university, and ETS will send it to them for a fee.
Most universities will ask for a minimum score of 80 to 90 for the TOEFL. Especially for graduate school, the criteria is more stringent. You should aim for a score of 95 and above if you want to get admission into a more reputable school. Scores of 110 and above are mostly required for Ivy League schools.
ETS has taken into account that people's English proficiency changes throughout the years. If they use the language more, then they get better at it. If not, their proficiency decreases. Because of this, your TOEFL scores are valid for 2 years. After 2 years, you will not be able to access your scores on your account and will not be able to send them to anyone.
How To Prepare For TOEFL?
Now that we know what the format of the test is, let's go through some tips about how to prepare for TOEFL.
Have a score goal
This means that you start studying with a score in mind. By researching the universities you want to apply to, you will have a ballpark guess about what score you need to get. Then you can adjust your studying based on that.
Take a practice test
The best way to start studying is by knowing where you stand. So you should take a practice test to evaluate your knowledge. You can find countless of free practice tests online, but these are the best ones:
Magoosh Free TOEFL Sample Test
Find study sources
The web is filled with TOEFL study material. Once you start looking, you will be bombarded with the available material. Try to find prep material that suits your current knowledge and needs. Definitely get the ETS TOEFL guides, since they will prepare you for the test structure and will have helpful tips and questions.
If you can't find good materials, you could enroll in a TOEFL prep course or find a mentor who will teach and help you.
Be consistent
Studying for the TOEFL is more about structure than how much you know. Yes, you will strengthen your English skills during your preparation, but you will also build endurance for this long test. So try to study every day for a few hours in order to build stamina. If you make a 3 month study plan or find one online, you will notice huge improvements and will ace the test.
Combine studying and entertainment
English is everywhere. So to improve your skills, you do not necessarily have to always do practice tests. That's for familiarizing yourself with the structure and questions types. To get better at English, you can read books or newspapers, watch movies or listen to TED talks, and even speak to friends in English. In addition, you can also practice your writing skills by writing short essays on various topics you are interested in.
Don't let nervousness get the best of you
TOEFL is a stressful test, but if you let nervousness take you over, your scores will suffer. So try to remain calm during the whole test and realize that if you don't do well the first time, you can always retake the test after you practice more.