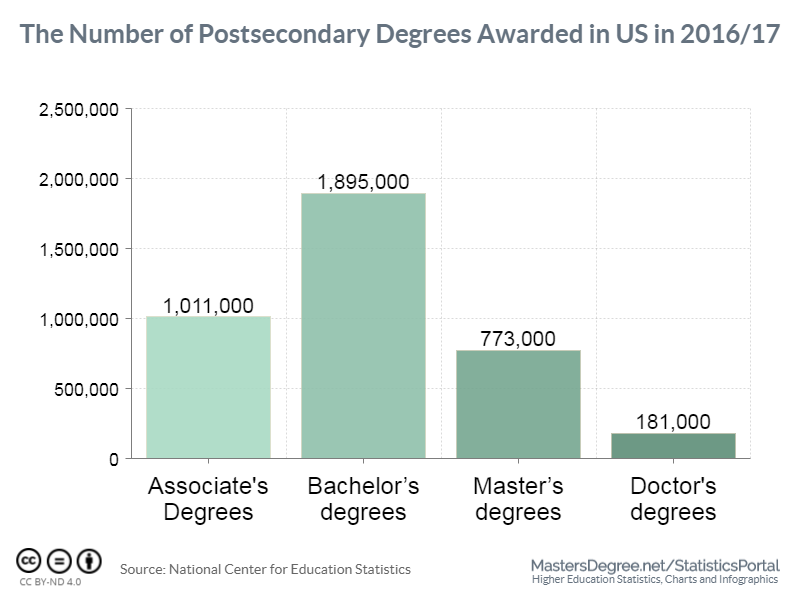 773,000 master's degrees were awarded in 2016/17 in the US, NCES statistics show.
The US State Department of Education published recently on its official website the annual data on country's higher education, under the report titled "Digest of Education Statistics, 2016". Its purpose was to reveal some interesting facts and statistics on US higher education during the 2015/16 academic year and last year.
Along with many figures and statistics, the report revealed interesting facts about the number of qualifications attained in US higher education.
Master's degrees awarded were just under a million at 773,000, while bachelor's degrees and associate's degrees exceeded a million and the number of doctorate degrees was the lowest at 181,000.
Through the years the number of Master's degrees attained increased at a significant rate. From 2004-05 up to 2014-15 the number of master's degree granted in the US increased by 31%.
During the period of time between 2006 to 2016, the number of people aged 25-29 who earned a master's degree increased from 6% to 9.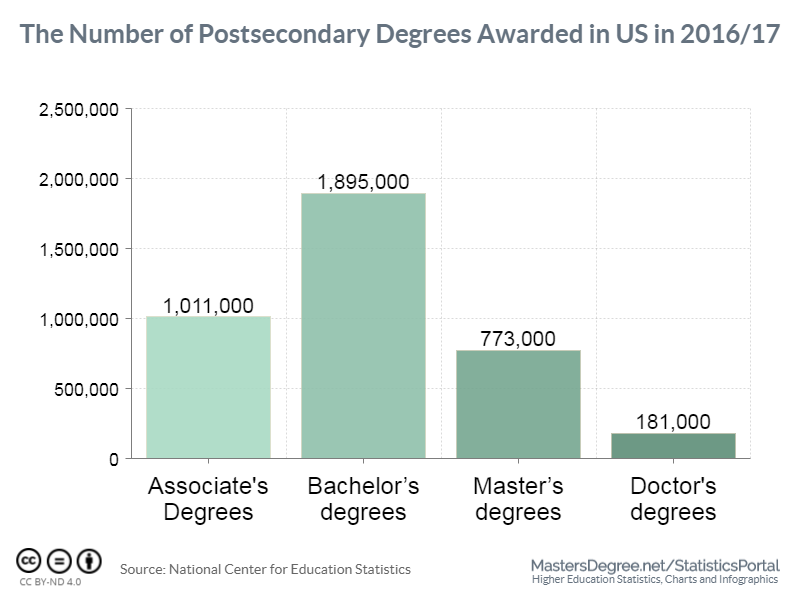 Share This Infographic On Your Site