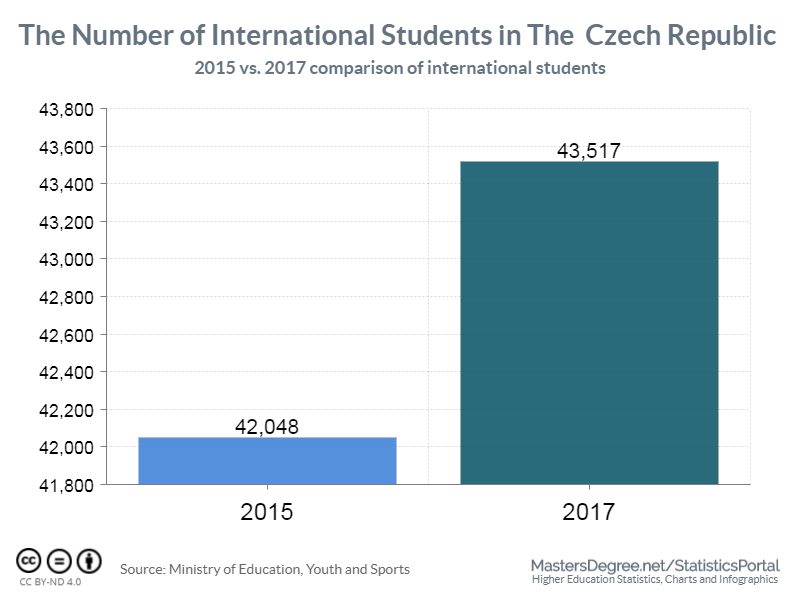 The number of foreign students in the Czech Republic is growing at record levels, MastersDegree.net Statistics Portal reveals.
During the past three years, the number of international students in the Czech Republic has increased significantly. In 2017, they shared 15 percent of the total 299,054 students enrolled at Czech universities.
In 2015, Czech Republic was the home to 42,048 international students, and three years later it's 43,517. This is the highest number of foreign students the Czech Republic has ever hosted.
Not surprisingly, Slovak students count for almost half of these international students, although the total number of them is declining. In 2015, 22,224 Slovaks were studying in the Czech Republic, in 2016, 22,178 and in 2017 the number declined even more at 21 481.
The Czech Republic and Slovakia were one country until 1993, but in spite of being two separate countries now they still share many similarities and citizens in both countries understand each other with ease.
At a global level, we can talk about an extent tendency of students to go abroad to study. And while the number of students going abroad to continue their studies will go up, they are looking at different destinations, like the Czech Republic, rather than traditional ones which may be more competitive, expensive and consumed.
The Czech Republic is set to be one of these destinations as referring to these statistics. Once students get enough information about its higher education system which has a foundation in high-quality education, and most importantly being free tuition if attended in the Czech language, they will want to study there.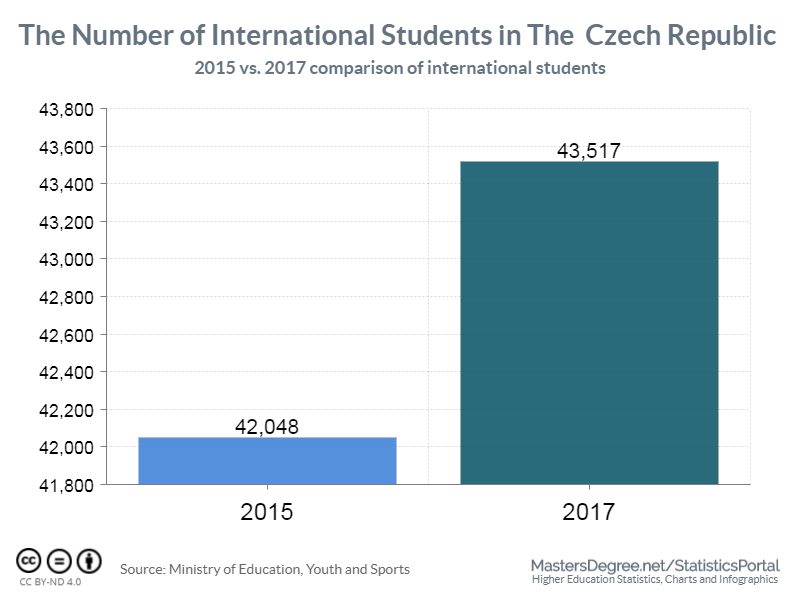 Share This Infographic On Your Site