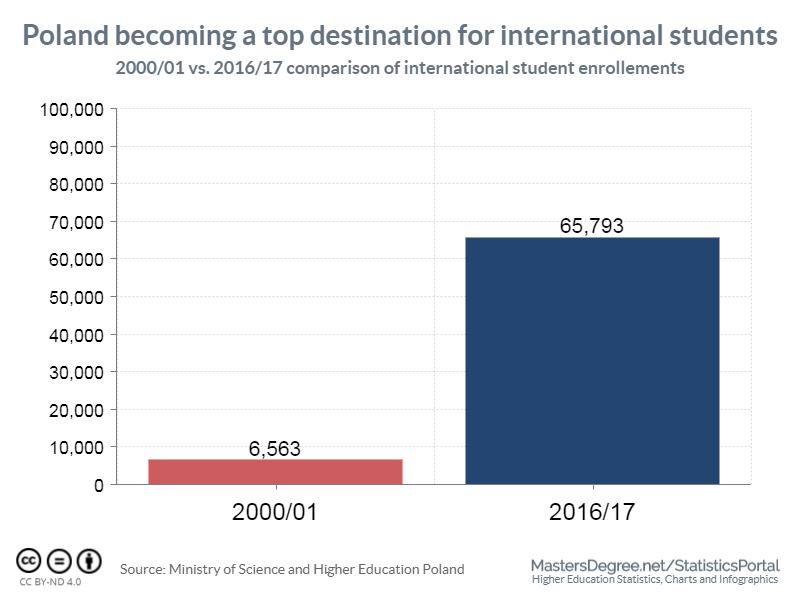 In the 2016/17 academic year, 65,793 students were studying in Poland, according to MastersDegree.net Statistics Portal.
At a time when the international student's fluctuation is unsteady and some of the top destination countries are suffering significant drops, Poland is becoming an attractive destination. Its acceptable tuition fees, reasonable living costs along with high-quality education are just some of the reasons why students are heading toward Poland universities.
During 2016/17, 65,793 foreign students were enrolled in Poland universities, 8,674 or 13% more than the previous year. Since 2000/2001 the number of international students increase beyond all expectations, starting at 6,563 in 2000/2001 and reaching 65,793 in 2016/17.
Education experts think that Poland's high attractiveness is related to the post-Brexit situation in international education. As of 2016/2017, the UK's universities have witnessed significant drops in international student applications, because of political changes there. Now a huge portion of those students is looking at other options, with Poland being one of them.
Poland universities have detected such international students' flux toward EU universities and took actions to accommodate them. They have already doubled the number of courses offered in English, which resulted to be a smart move, making it easy for international students to continue their education without having to learn Polish.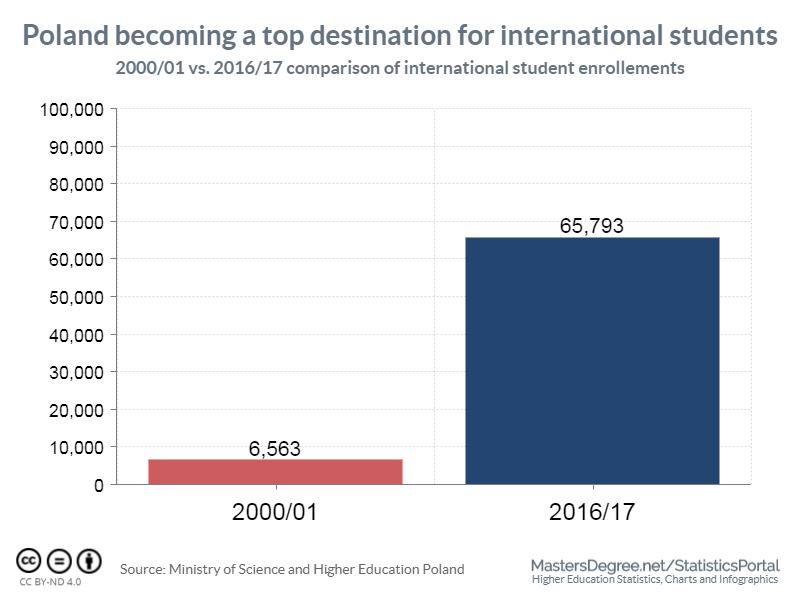 Share This Infographic On Your Site