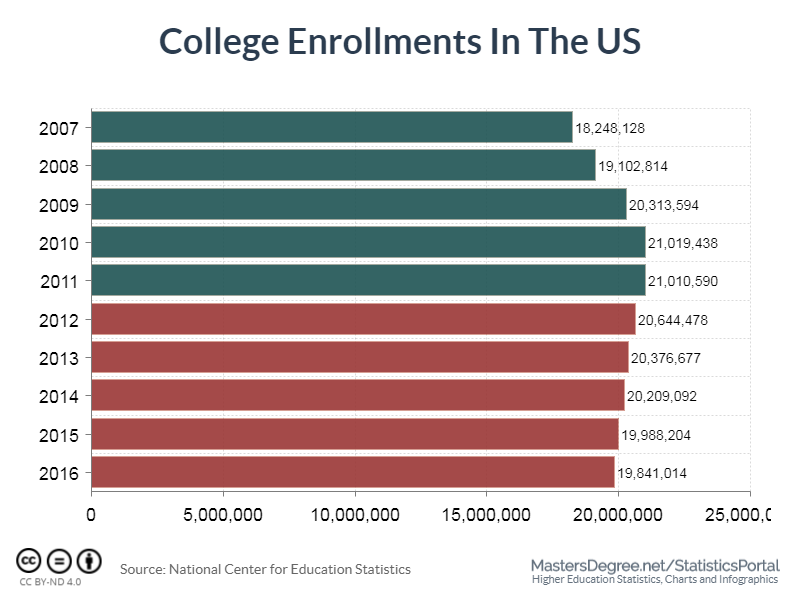 In 2016, 19,841,014 people in the US were enrolled in a college, NCES statistics show.
At first sight, it may look like an extraordinary number, but in comparison with the past years, we notice a considerable drop. Starting back in 2010, when 21,019,438 people were enrolled in a college, this number declined continually on a year-to-year basis.
By contrast, the projected growth for the year 2016 was higher (20,185,000) but missed the target reaching 19,841,014. Public institutions shared the highest portion of these students, 14,582,972 against 5,258,042.
The NCES predicts that the growth will continue and will reach 22,631,000 enrollments in 2026, the final year at which their predictions extend.
On the other side, when looking at the number of new college enrollments, we notice an unsteady trend with ups and downs during past years.
In the 2015/16 academic year, 3,137,000 students received a high school diploma and a huge part of them headed toward college. Exactly 69.8 % of these graduates enrolled in a college in the same year.
In 2010/11, 68.1% of 3,160,000 high school graduates in that year enrolled in a college and a year later 68.2% of 3,079,000 did so. In the upcoming year, the number of high school graduates increased in 3,203,000 but the percentage at how many of them enrolled in college descend at 66.2%.
Finally, in 2014 the new college enrollments growth seemed to have established itself and since then has increased at a fair amount.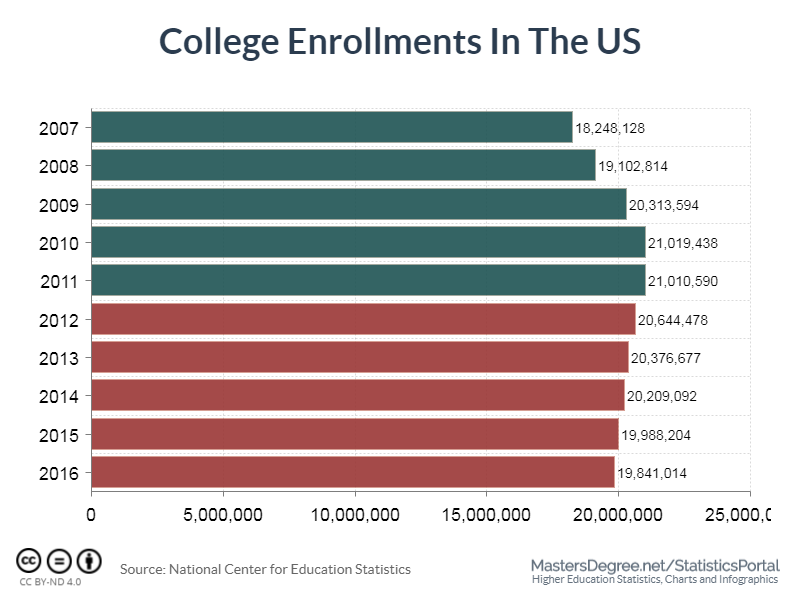 Share This Infographic On Your Site