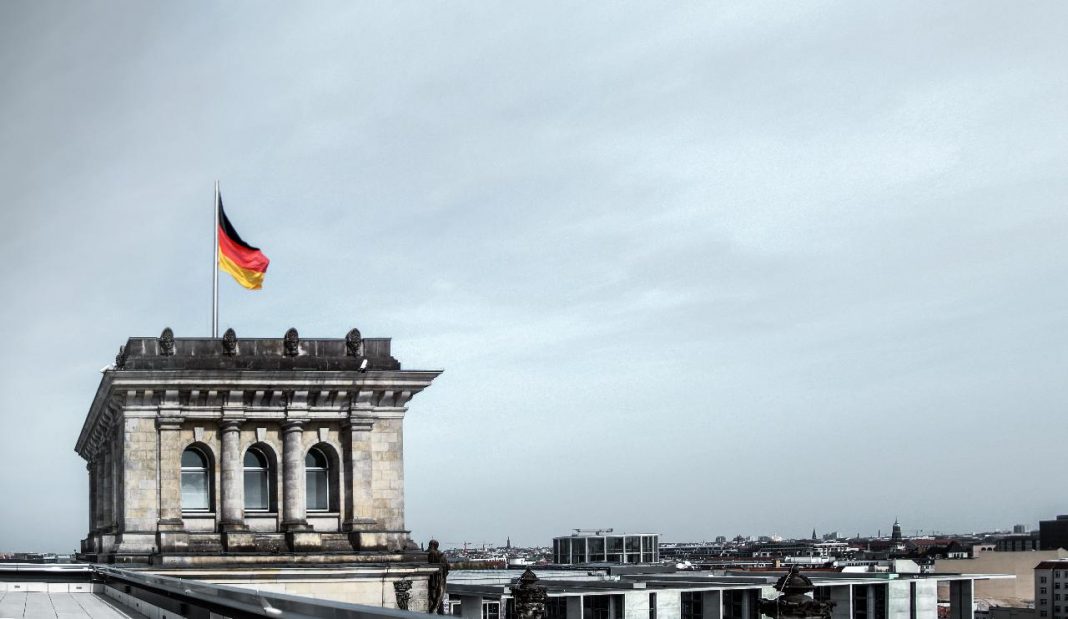 A great part about being one of the thousands of international students in Germany is all the travel and explore-worthy cities and towns. Travelling around Germany while studying is a major part of the study abroad experience and it leaves so many unforgettable memories behind. Germany is an interesting place to be, it has an eye-catching architecture, thousands of castles, and all four seasons throughout the year. Not to forget its rich history and beautiful culture and customs which make out, at least, half of the explore-worthy beauty Germany has to offer.
Find our guide to travelling around Germany as an international student, just below:
Places to Visit
Whatever you do, make sure you keep in mind that travelling and exploring are what ultimately complete your study abroad experience. Whenever you are not packed with academic responsibilities, spend your free time taking a trip to the nearest attraction. And, being a foreigner in Germany means there are just so many places to visit and things to do. Of course, in the beginning, you will not know where to begin, but as time passes, you will see that your curious mind will have already planned the next trip to the next German attraction.
Depending on where you are studying in Germany, begin exploring that city/town. If your university is in Berlin, then this wonderful city is your first destination to visit thoroughly. There is plenty to do in Berlin, starting from concert halls, theatres, or the hundreds of museums. The city is always changing, and it has one of the richest histories among German cities. There is simply so much to learn simply walking around and strolling its streets. Do not forget, after you have made your visit around Berlin, the country awaits you
Here are (some of) the best places to visit as you are travelling around Germany while studying:
1. Munich
Munich, situated deep in the German south, attracts thousands of tourists every year. You might have heard about the annual Oktoberfest beer celebrations which gather people from around the world. Some would suggest you visit Munich during that time of the year (September), but if you are not a fan of big crowds and simply like exploring, you can visit the city any time of the year. Its art museum, such as Kunstareal, for example, has a wonderful collection of art! For budget-friendly tips check out this comprehensive guide from Thebeautraveler.
2. Dresden
Dresden has been considered as one of the most beautiful cities in Germany due to its architecture and art treasures. Before World War II, it was actually called "the Florence on the Elbe" due to its beauty. The city is also full of history, and it is also home to a large tradition of music and opera. The State Theatre and the Philarmonic Orchestra in Dresden are quite famous and packed with visitors from all over the world.
3. Weimar
Located in central Germany, Weimar is recognized worldwide for the geniuses who decided to spend some time in the city's premises. Friedrich Nietzsche, for example, wrote here. Bach practised and composed, and two of the greatest figures in German literature, Goethe and Schiller, have a large monument here. It is where many great minds found inspiration and created their artworks.
4. Heidelberg
Almost every city in Germany is known for its share of famous figures in history, like painters, writers, and philosophers, and this also includes Heidelberg. With an idyllic atmosphere and its cobblestone streets, this city located in southwest Germany makes a perfect destination to visit, especially as an international student who is always willing to learn more.
5. Freiburg
Situated in the southern edge of the Black Forest in Germany, Freiburg is largely known for its medieval town centre, its Gothic architecture, and cobblestone streets. A few great qualities that make this city unique is the abundance of sunshine and its historical and cultural heritage. Freiburg's festivals, its cuisine, cafes, and breweries simply complement the attractiveness of the city.
Travelling by Means of Public Transport
The greatest thing about being an international student in Germany who wants to travel around as much as possible is that public transport in the country is efficient, comprehensive, and affordable. You can basically count on means of public transport in Germany, such as buses, trains (bahn), trams (s-bahn) and the underground (u-bahn) to get you from one place to another. You get places and save money while at it.
If you want to get from one city to another, you can use the national train/rail service (Deutsche Bahn), and you can get almost anyplace in Germany. To travel around the city, you can use the trams (s-bahn) for quicker access. People in Germany also use bikes quite a lot to travel within the city area. So, you can buy a bike (either new or used) if you are planning to live in Germany for a long time, and you will save plenty in the long run.
Packing Wisely
Germany is widely known as the country where all four seasons appear, each at the right time. Depending on how much time you will be spending in the country, it is important to pack for all four seasons (so jackets, as well as t-shirts, would be of good use). The weather varies slightly from one city to another in Germany, so using the weather app in advance of travelling would be advised (especially before packing).
Depending on how long you want to spend away from your "home away from home" (the German city you live in), you can either get a backpack or luggage. A piece of advice would be, invest in a larger backpack. It is convenient and you can use it even if you are planning to travel for long periods of time or simply weekend trips. It is the most practical option for international students who are travelling around Germany while pursuing their qualifications in the country.
Essential Tips to Keep in Mind
A few tips maybe? Advice is always welcome and it is never too much! However, keep in mind the things we have listed below, if you want to have a safe trip as you travel around Germany, with one of the greatest items in the packing list: peace of mind. You most likely already have your health insurance policy, since it is mandatory in Germany, but we will tell you why is it essential to keep with you at all times. See a few more pieces of advice below:
1. Plan Ahead (Although Spontaneity Might Seem Tempting)
It is true that often times spontaneous trips might turn out to be the greatest. However, while in a foreign country, the importance of planning ahead is of absolute importance. You want to see what the weather will be like, whether transport is available, whether you have enough money with you, and a place to stay. All these are done perfectly through planning ahead (and knowing you have everything you need gives you the necessary peace of mind to enjoy your trip).
2. Book a Hostel Room When Travelling to Different Cities
If you want to visit a completely different city or one that is further away, maybe make use of the weekend or any other day when you can stay overnight. German cities are quite large, and if you want to comfortably see your favourite spots, often one day is not enough. So, book a hostel room somewhere near the city centre, it should be quite affordable for a night and proceed with your adventures in the next day.
3. Be Careful of Pickpockets and Stay Safe
Pickpockets are everywhere, not only in Germany. But you will find they do 'their job' quite comfortably in the tourist attractions where there are large crowds of people. So, whenever you find yourself among crowds of people, make sure to keep your belongings quite close to you. Staying safe should be a priority, but in case of any emergencies, it is also crucial that you have your health insurance policy with you. Bring it along in hopes that you will not need it.
4. Try to See Beyond the Tourist Attractions
Germany has just so many tourist attractions, castles, museums, cathedrals, galleries, restaurants, and whatnot. And, this is not to imply you should not visit all these places, because you should. But they are just some of the many things that make Germany beautiful. This country has numerous hidden treasures you can visit, streets you can explore, and coffee shops you can relax in. There is beauty in almost everything, so it is important to step away from the crowds a few times a day.
5. Do Not Let the Camera Stop You From Enjoying the Moment
In the age of technology and social media and photographs, people tend to be quite overwhelmed with taking the perfect picture. When in Germany, enjoy the day, the view, and the moment. Take as many pictures as you can but also put your phone aside to actually create a memory. You will find yourself getting lost in the grandeur of everything and the experience will all be worth at the end of the day.