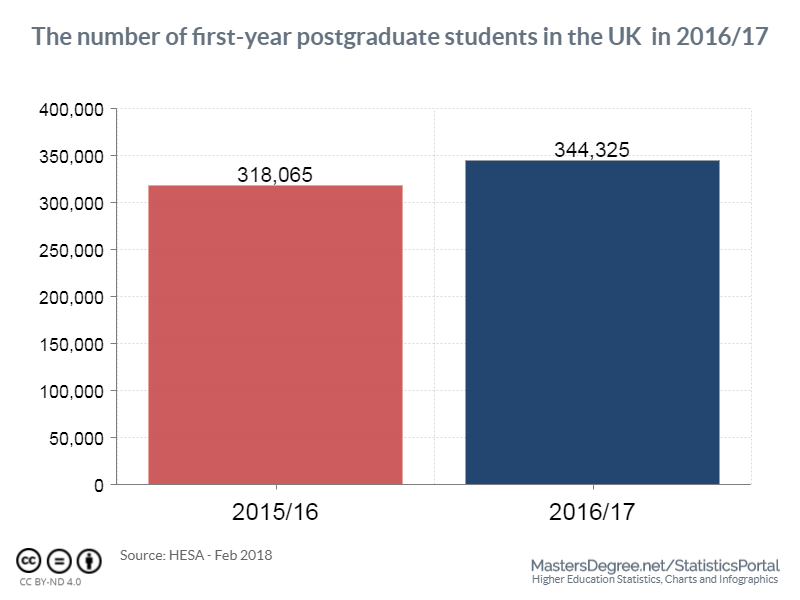 The number of first-year postgraduate students in the UK in 2016/17 increased by 8 percent compared to a year ago, the latest HESA's updated report revealed.
The data were published on 8 February 2018 under HESA's annual report update over the British higher education.
In 2015/16, the number of 318,065 first year postgraduate students were enrolled in the UK higher education, jumped at 344,325 students in 2016/17. This means that their total number increased by 8 percent in a year.
Non-resident students counted for 39 % percent of these students, 59% were female students and 33% were part-time students.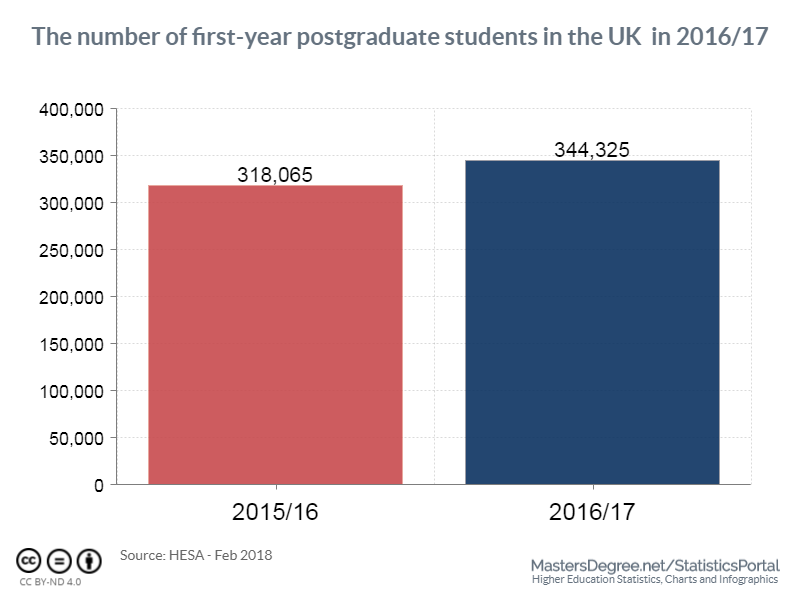 Share This Infographic On Your Site
At the same time, this is the highest number of first-year postgraduate students enrolled in the UK.
The first-year postgraduate student enrollments are divided into two main groups depending on which program they were enrolled: postgraduate taught programs and postgraduate research programs.
Although the overall number of these students increased at a record level, the number of students in research programs decreased by 2 percent compared to 2015/16.
On the other hand, the students enrolled in postgraduate taught programs increased by 10 percent compared to the previous year.
In 2015/16, 282,090 students were enrolled in taught programs, while a year after the number surpassed 300 000, reaching exactly at 308,985 students.
In the same period of time, the number of students in research programs went from 35,975 down at 35,340.
In comparison with the total enrollments in the UK during  16/17, first-year postgraduate students contributed to 14.85% (344,325 out of 2,317,880).